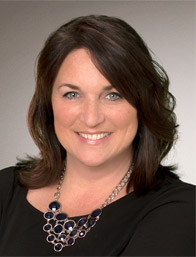 Rosie Rourke
Managing Broker
206.719.5870
Trust the Top-Selling Real Estate Team!
"Top 1% in Sales" Recipient
5-Star Award, Seattle Magazine
#1 Sales Office for Washington State
Award-Winning Agent Since 1996
Nominated Realtor of the Year by SKCAR
Serving King, Pierce & Snohomish Counties
Rosie's Featured Listings
People are Talking on Google!
When my husband and I decided to buy another home we met Melissa. We had an idea of what we wanted and Melissa listened as we looked at properties. Melissa found the perfect property, put our offer together and submitted it in a few hours. The offer was accepted and we had the keys in our hands in 18 days. If you want to work with a realtor who listens, knows the area, has proven skills in negotiation I would highly recommend calling Melissa Hudson.

Ann Grundell
3/07/2018

We wanted somebody that was responsive. That is exactly what we got! It was a wonderful experience for us with the Rosie Rourke group. Colleen was amazing and we found the perfect home for us.

Bethany Renwick
7/06/2018

My wife and I just recently purchased our very first home here in Washington State and we couldn't have done it without the help of Colleen and the Rosie Rourke team. Colleen was there for us every step of the way and we are very grateful that we had her guidance throughout the whole process. Each time we had a question, she responded to us promptly and was very easy to reach in all forms of communication. I have to admit, it's hard to find someone like that nowadays. Colleen also went above and beyond to help us find a reputable contactor around the area for repairs even after we had closed on the house. I can definitely say that she made everything effortless for us. So if you are in the market to purchase a home or thinking about selling your current home, Colleen and the Rosie Rourke team will be there to help you and you won't be disappointed.

Adam Guerrero
10/18/2017

We chose Rosie Rourke to sell our home in the Fairwood area. Her knowledge of the market helped us set a realistic selling price and years of experience showed how smoothly we transacted. Rosie and her team are absolutely outstanding. We couldn't have been more pleased with the extremely responsive and proactive communication. We were always kept up to date with all actions. Her marketing team is top-notch providing beautiful photos & videos to share on social media and print ads. It made it very appealing to prospective buyers. We had a two-day open house on the first weekend and a great offer by Monday and closed within 3 weeks. Rosie made it so stress-free. We appreciated her genuine desire to help us reach an outcome we felt good about. She is an absolute pro.

Kathy Scanlan
2/16/2018

It was our first time buying a home and we had Melissa Hudson as our agent. She was very informative and always there for our many requests during the process, whether it be meeting after work to look at a property the last minute or making an offer late at night. We did have the opportunity to meet Rosie herself to look at a couple homes the one and only time Melissa was unavailable, she made us feel right at home even though she was just filling in. In the end we found the home we wanted and feel like we had the best team behind us to make it possible!

Janah Hernandez
7/30/2018
Rosie's Blog
Posted Feb. 10, 2019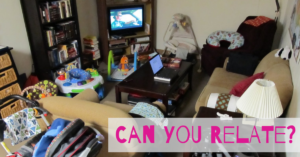 Your house is busting at the seams, the kids have their stuff everywhere, and all your energy is just surviving day to day, right? WE FEEL YOU! We've all been there, trust us!
Read more...
Keep up with the latest news!
Save
Save