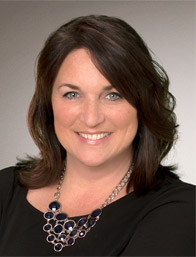 Rosie Rourke
Managing Broker
206.719.5870
Trust the Top-Selling Real Estate Team!
"Top 1% in Sales" Recipient
5-Star Award, Seattle Magazine
#1 Sales Office for Washington State
Award-Winning Agent Since 1996
Nominated Realtor of the Year by SKCAR
Serving King, Pierce & Snohomish Counties
Rosie's Featured Listings
People are Talking on Google!
It was great to work with Rosie Rourke and her team! They were very responsive to questions, helped us every step of the way, and stood by their work. When an understandable mistake was made, Rosie did everything she could to make it right and to make sure I was satisfied. She was very knowledgeable about the area, made sure my house would look appealing to buyers, and priced the sale to generate maximum interest. Even after the sale, she is there to answer any questions that came up. I would highly recommend Rosie Rourke for all your real estate needs!

Dana Neeley
6/07/2018

This is an amazing team, they have incredible knowledge and keep their clients informed every step of the way. I have already referred other people to them and would do it again in a heartbeat!

Kassandra Tillerson
3/29/2018

We chose Rosie Rourke to sell our home in the Fairwood area. Her knowledge of the market helped us set a realistic selling price and years of experience showed how smoothly we transacted. Rosie and her team are absolutely outstanding. We couldn't have been more pleased with the extremely responsive and proactive communication. We were always kept up to date with all actions. Her marketing team is top-notch providing beautiful photos & videos to share on social media and print ads. It made it very appealing to prospective buyers. We had a two-day open house on the first weekend and a great offer by Monday and closed within 3 weeks. Rosie made it so stress-free. We appreciated her genuine desire to help us reach an outcome we felt good about. She is an absolute pro.

Kathy Scanlan
2/16/2018

It was an easy, smooth and extremely satisfactory transaction. All team members in Rosie's team were helpful and responded very promptly to all of our concerns and queries. They made us feel an important client of theirs by giving topmost priority to every issue at every step. We loved working with Rosie and her team and look forward to working with them in future also. We strongly recommend using their service for those looking out to buy or sell their property.

Devinder Thind
9/07/2017

Rosie, Melissa and their team went above and beyond what I expected! We had found a house online that had only been posted for a couple hours. It was almost 7 at night and I asked her if it was possible to look at the house. Melissa had set up a walk through a half hour later for us! We ended up falling in love with the house and that night she had put together an offer for us and submitted it to the seller before 9pm! Not only did she make it possible for us to look at the house exactly when we wanted to but the sellers ended up picking our offer over 5 other peoples! Now my husband and I own our dream house and it's all thanks to Melissa and her team 🙂 I couldn't of picked a better agent to support us through this crazy process! They're amazing and I would recommend them to anyone!

Sawyer Fleck
2/21/2018
Rosie's Blog
Posted May. 31, 2018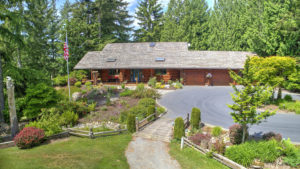 "DISCOVER A PIECE OF FAIRWOOD HISTORY! THE ORIGINAL DEVELOPER OF FAIRWOOD GREENS GOLF COURSE, CLUBHOUSE & FAIRWOOD SHOPPING CENTER BUILT THIS INCREDIBLE LOG HOME FOR HIS FAMILY IN 1979"
Read more...
Keep up with the latest news!
Save
Save