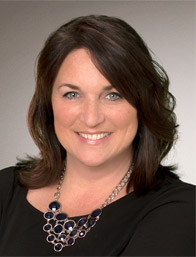 Rosie Rourke
Managing Broker
206.719.5870
Trust the Top-Selling Real Estate Team!
"Top 1% in Sales" Recipient
5-Star Award, Seattle Magazine
#1 Sales Office for Washington State
Award-Winning Agent Since 1996
Nominated Realtor of the Year by SKCAR
Serving King, Pierce & Snohomish Counties
Rosie's Featured Listings
People are Talking on Google!
It was great to work with Rosie Rourke and her team! They were very responsive to questions, helped us every step of the way, and stood by their work. When an understandable mistake was made, Rosie did everything she could to make it right and to make sure I was satisfied. She was very knowledgeable about the area, made sure my house would look appealing to buyers, and priced the sale to generate maximum interest. Even after the sale, she is there to answer any questions that came up. I would highly recommend Rosie Rourke for all your real estate needs!

Dana Neeley
6/07/2018

Colleen's knowledge of the area is so outstanding! We felt we were in great hands with her as our agent. She was always very responsive and kept us updated throughout the entire process! Our home buying experience was great and we credit that to Colleen!

Natalie MacIntyre
12/21/2017

Rosie, Melissa and their team went above and beyond what I expected! We had found a house online that had only been posted for a couple hours. It was almost 7 at night and I asked her if it was possible to look at the house. Melissa had set up a walk through a half hour later for us! We ended up falling in love with the house and that night she had put together an offer for us and submitted it to the seller before 9pm! Not only did she make it possible for us to look at the house exactly when we wanted to but the sellers ended up picking our offer over 5 other peoples! Now my husband and I own our dream house and it's all thanks to Melissa and her team 🙂 I couldn't of picked a better agent to support us through this crazy process! They're amazing and I would recommend them to anyone!

Sawyer Fleck
2/21/2018

Colleen did a great job of showing me and wife different listings around the Kent area. She was prompt in communication and knew the surrounding areas quite well. In our second weekend of looking at houses we were able to find a home that my wife and I both loved. We had our offer accepted and successfully closed on the home thanks to Colleen and the Rosie Rourke team.

Andrew Sinner
7/24/2017

You just can't argue with the results. Rosie and her team handled every aspect of our sale with sure handedness. She guided me through some tough repair decisions that paid off splendidly in the end. Once repairs were done, staging, listing, showing and paperwork was a breeze, all expertly arranged for a quick sale at a price far exceeding my best hope.

Dan Bellaire
5/26/2018
Rosie's Blog
Posted Feb. 10, 2019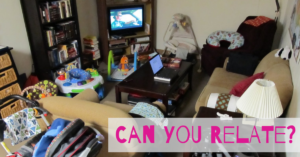 Your house is busting at the seams, the kids have their stuff everywhere, and all your energy is just surviving day to day, right? WE FEEL YOU! We've all been there, trust us!
Read more...
Keep up with the latest news!
Save
Save