Testimonials & Reviews for the Rosie Rourke Team!
Check out my most recent reviews, click on the icons below!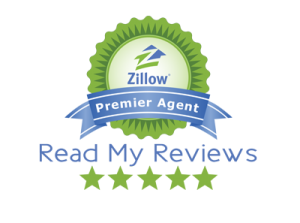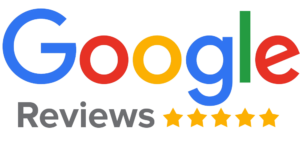 "Rosie was our realtor in a brutally competitive market. While hundreds of other homes for sale like ours remained vacant without activity, our home had 1-2 lookers a week. It took 4.5 months but the bottom line is this: Ours SOLD— and many others like ours DIDN'T. In this market, you have to partner with the Big Leagues— especially as an out-of-state seller. Rosie always wore our uniform, stepped up to the plate, and then knocked it out of the park." 
— Dave U.
"Couldn't be happier! Tells it like it is and sticks to what she says. Helps through the entire process. Would recommend to anyone and have." — Sam D.
"Rosie helped guide our family through the sale of our home of 11 years and the purchase of our new home. Rosie had excellent insight and knowledge of the market and our neighborhood. On several occasions we needed information from her quickly and she came through every time. She went well beyond our expectations not only in selling our home, but in making us comfortable with our overall plan and with questions on our new purchase. I would highly recommend Rosie to anyone buying or selling a home. We plan to stay where we are for a while but when we get ready for our next move we will be working with Rosie again. Thanks for your help and guidance." — Mike K.
"Rosie is an amazing realtor! She has vast experience, responds immediately to any questions and is very patient in helping clients find just the right property. We worked with Rosie for two years and finally found the house we wanted. Rosie is there for her clients throughout the entire process. I would highly recommend Rosie Rourke for any of your real estate needs." — Suzy R.
"I give Rosie Rourke the HIGHEST recommendation! She sold my house in a week. I'm also using her to purchase my new house. She is ON it! This is my fourth home purchase and I've never experienced a realtor like her!" — Marty G.
"Our experience with Rosie Rourke and her team of professionals was exceptional. The negotiations to sell went smoothly and concluded with both the buyer and seller being totally satisfied. I would highly recommend Rosie Rourke and her team to anyone listing or buying a home." — Gus C.
"Rosie is a pro, no doubt about it. She has great personal skills, is friendly, responds promptly, and has a great attitude. After having our home listed with an agent who could not get the home sold, we switched to Rosie. She clearly understands the current market. She found a buyer, negotiated the deal, and got the deal done when it could have easily gone haywire. I would not hesitate to use Rosie again. Highly recommended." — Peter C.
"Rosie was extremely helpful; we cannot thank her enough for all her hard work and would recommend her to anyone. She was very professional and worked hard to help close the house quickly. She kept us informed of what was happening with calls and e-mails."  — Phillis & Bruce K.
"If you want to feel like you have an ally and friend in real estate, please use Rosie. She is ready and very able to get the job done professionally and honestly. She has successfully closed two houses for me in two years! That is unheard of in this economy." — Jennifer W.
"Great agent; has time for you no matter when you call. Sent us new houses daily, and took the time to find the houses we were interested in. Friendly and fast. Sold our house in one day."  — Kevin K.
"Rosie helped me and my family through a long and difficult buying experience. We found a house that we were in love with and had the disappointment of dealing with a difficult seller and a difficult situation. Rosie was by our side through the whole situation. She listened to our concerns and helped out around every corner. She is delightful to work with and she has that special touch of knowing when people are ready to move on something and when they aren't. She assisted me in selling my house, and buying a new one. She has the utmost patience with the people she works with and the process. I highly recommend her in every way. If you are ready to start looking and don't know where to start call Rosie… it will be the best decision you ever made" . — Laura H.
"I would give Rosie Rourke the highest of recommendations! We bought a condo from Rosie and she made everything so easy. I would recommend her to everyone; she is professional and knowledgeable. She is the best." — Chere' L.
"Rosie had a complete knowledge of the local real estate market. She was able to price the house accurately. She used a variety of effective marketing tools. Rosie worked tirelessly on our behalf. Her problem-solving abilities made a complicated sales situation happen. We felt fortunate to having her as our agent."  — Doug M.
"This was our fifth home-buying experience and Rosie was, by far, the best agent we have ever worked with. We had actually been referred to a different agent by our lending company but immediately went with Rosie once we had spoken with both. Throughout the entire process she was nothing but professional, courteous, knowledgeable and an excellent negotiator! We definitely felt like she was working to help us during our home purchase and we will certainly recommend her to others and, if we are ever in the market again, will be using her services again. We worked with Rosie's team member Michele, also, and she was every bit as helpful, professional and courteous as Rosie. We highly recommend them to anyone in the market for a home."  — Brad & Catherine H.
'"Rosie was on top of everything from the moment I said, 'Home." She was available to us in every way possible. I even texted her at 3 a.m. and she texted me back right away. The whole Rosie Rourke Team was amazing. From Mike, who helped guide us through the hoops of financing, to Vicki, who was always at the ready with information and personal knowledge of our wants and needs. Michelle showed us houses with Rosie and was amazing with her knowledge and experience. If I hear anyone mention they are thinking of purchasing a home I get so excited for them and steer them to The Rosie Rourke Team. I know they will get the same fabulous treatment that we did." — Linda & Festus S.
"I have never had an agent that has represented myself and my family so well! Rosie knows how to price homes, list homes & get the homes sold! Her marketing is magnificent; we had so much interest. Rosie is a great negotiator, she gives great advice & her knowledge was invaluable.Rosie has a team of people that work with her who do a great job (it's like one big happy family). So we had the feeling that we were her only clients even though she had quite a few clients at the time. Rosie is very professional but also very warm. I feel that she really cares about her clients & isn't in it only to make a sale. I wish we weren't moving out of state or I would certainly work with her again. Go with Rosie and you won't regret it. We are glad we did!"  — Faith & Jeremy N.
"Do NOT waste time looking elsewhere for an agent! Rosie is absolutely stellar in every aspect. I had the great pleasure of working with her in May/June 2013 to sell my home in Renton, WA, specifically Fairwood Greens, in three days! From the moment we met until weeks after closing, Rosie managed everything. She is incredibly personable and knows the area better than any agent I talked with (that was many, believe me). She has exceptional follow-thru, as well as amazing attention to detail. Her work style, ethics and knowledge carry through to her staff as well. She was always available either by phone, text, email or in person to answer qs and help guide me through the process. If you are in the market to sell or buy, Rosie will be sure to get the job done. Thank you Rosie, for such a fabulous experience. I couldn't have done it without you!"  — Doug H.
"This is the third time I have used the Rosie Rourke team. They are always one step ahead of the timeline and are very competent agents. I have found their dedication to every detail commendable. Rosie herself has always given me good advice. She is an asset to the real estate community. I was in mortgage banking for 33 years and she would have been a wonderful agent to have had as a special agent."  — Jeanne R.
"Sherry Lane is the best! She helped us sell various properties and we are completely satisfied with her performance. We bought a condo for our daughter as well and there is no one better for us than Sherry Lane." — Bob B.
"Sherry helped us with our real estate transactions. We are extremely happy to know her. She returns phone calls, is on top of what she does. On a rating from 1-10, I would give her a 10. She is great." — Dave & Mara T.
"Thank you for your diligence and tireless sleuthing on locating a home for us. Due to your diligence and expertise, our home of 42 years was sold in a month and we purchased a lovely new home that just fits. Thank you for all your hard work and for making this a stress-free process for us." — Singson family
"Sherry Lane has done an outstanding job for us. She is very thorough and explains all real estate details to our satisfaction." — Darrel & Carol S.
"Thank you for walking us trough the difficult process of selling Marilyn's home. You were very professional putting up with me and all of the questions and above all, representing us, the sellers, all the way." — Dick & Marilyn P.
"Recently my wife and I exhausted nearly a whole calendar year attempting by ourselves to sell our first home. During the last two months of our "for sale by owner" year, Sherry Lane called several times indicating she continued to see the 'for sale' sign as she passed by the home. She was very courteous and professional during this time even though I continued to doggedly refuse her invitations to list and sell the property. At the time Sara and I determined our efforts were ineffectual, we received another invitation by Sherry to list and sell the property. Within three days of the signing with her, she brought us a series of offers, one of which culminated in a sale. Such a short time span was remarkable. More amazing to us was not only the immediacy of offers but also the sale was completed in less than a month and for $18,000 more than we had originally asked for our home thirteen months before. Involving herself in all aspects of the sale, Sherry Lane persevered beyond what we had expected. Her involvement and dedication in our home sale experience make it easy for us to heartily recommend Sherry Lane as an outstanding realtor." — Charles M.