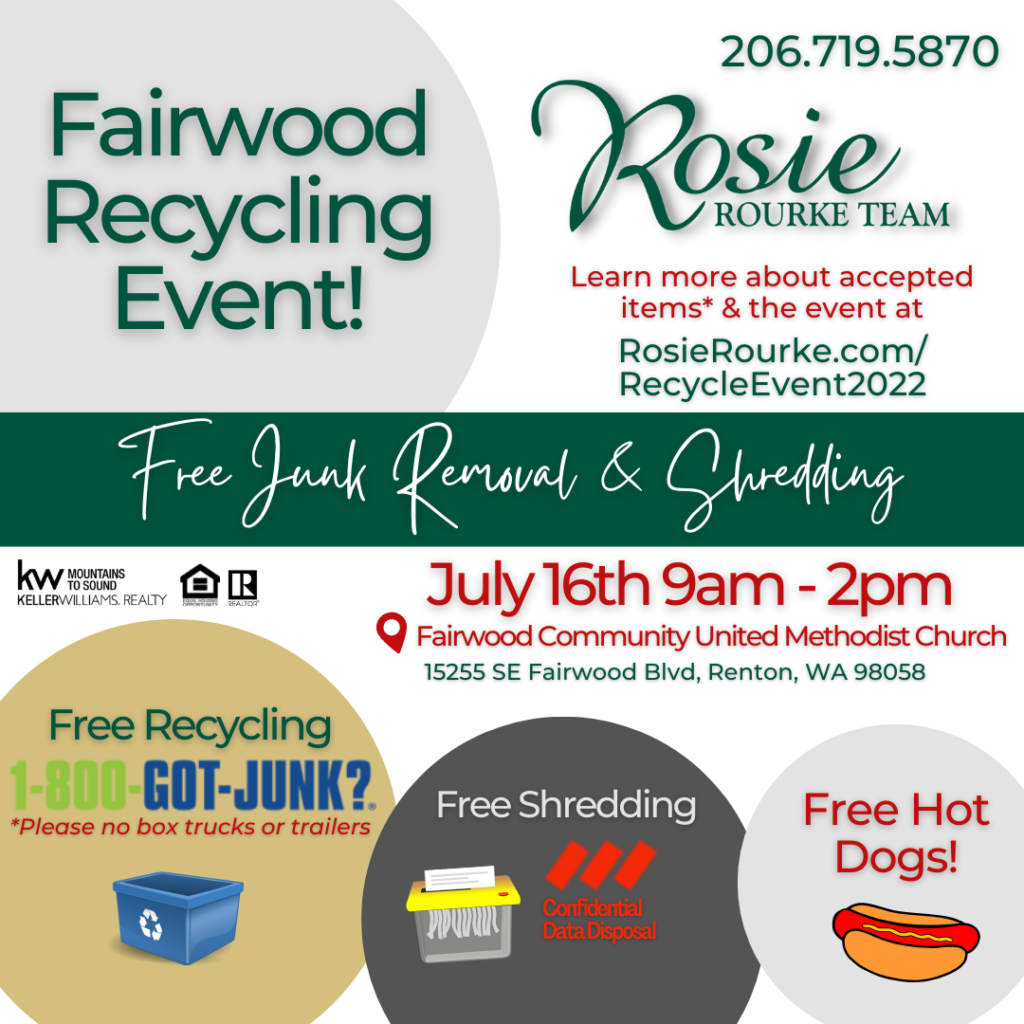 The Annual Fairwood Recycle Event is BACK!!!
Join us for our annual recycling event in Fairwood Greens! Just like previous years we have partnered with 1-800-GOT-JUNK and Confidential Data Shredding! This year there will be FREE HOTDOGS, so stick around and enjoy a free lunch!
Mark your calendars and join us on July 16th!!!
For your convenience there will also be 2 lines, one for shredding and one for junk, look for the signs!
This event is co-sponsored by Ann Liberato of PRMI Mortgage, thanks Ann for your support!!! Village Concepts of Fairwood has also donated to support this event!
Check out the Facebook event to let us know if you are coming, we have to buy and cook a lot of hotdogs! ➡ https://fb.me/e/2IpFDx9xN
Getting rid of some junk? Maybe it's time for a free home valuation? ⬇⬇⬇