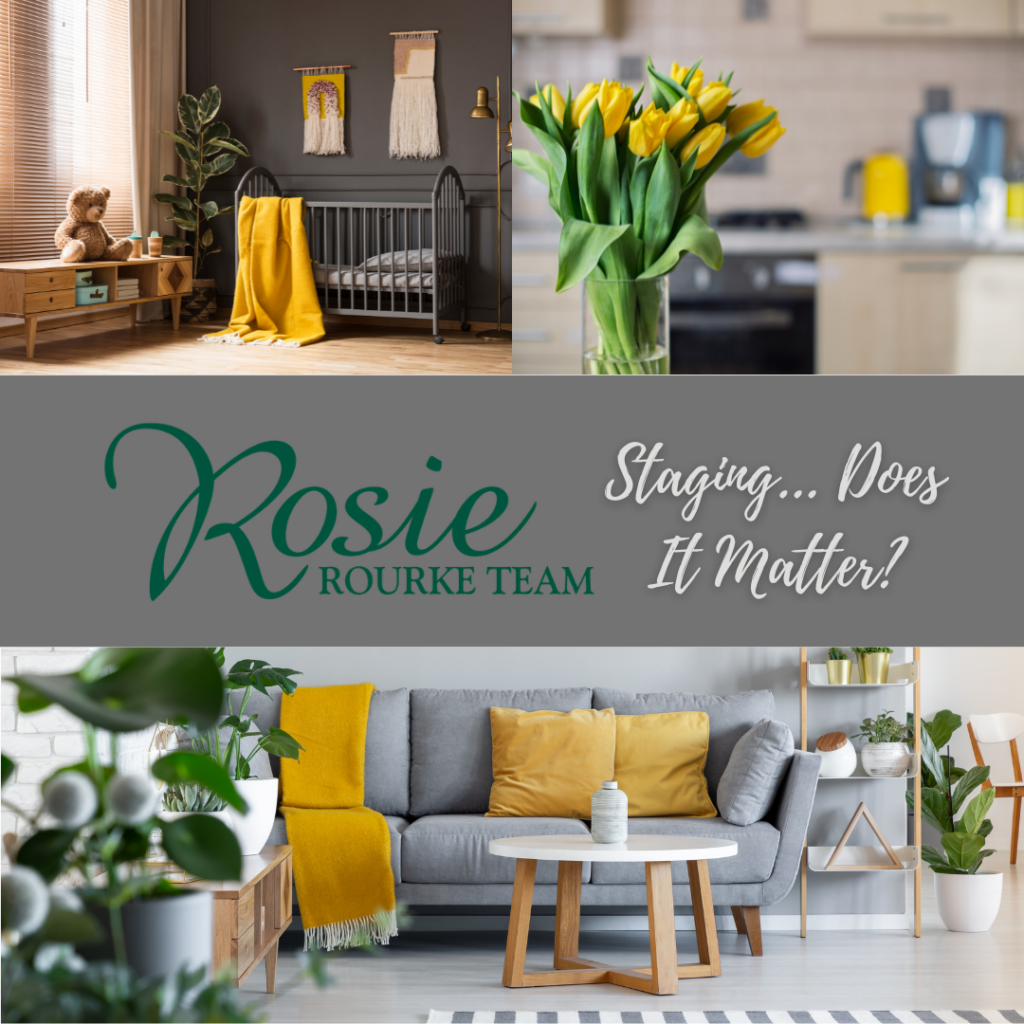 Why we recommend home staging even in a hot market!
We get this question A LOT, especially right now. If the market is so hot, do I really need to stage my home? The answer is yes, but it depends.
A vacant home needs to be staged, period. A 2020 report from RESA found that 85% of staged homes sold for 5-23% more than a non-staged home. For a little investment it can yield a HUGE return! We work with some of the best stagers in the area, and buyers have commented that our listings show the best because of it!
Staged homes also sell faster and they are easier to market to the masses via social media... no one wants to see vacant room on their newsfeed, lol! According to Forbes a staged home will sell 87% faster than a non-staged home. Why does this matter? A faster home sale will put more money in your pocket. If a home doesn't sell after the first week in this market, a price reduction will be recommended to keep the house from getting lost online. Any money invested in staging is well worth it!
But what if you live there, should you still stage it? It really depends, but in most cases a bit of re-staging and styling will do the trick! Joanne on our team has a background in design and loves helping our clients declutter and use existing pieces you already have to re-stage the home. We can also bring in smaller accent pieces, pillows, place settings, etc to spruce the place up before listing!
Putting your home's best foot forward involves a lot of work from our team, but in the end it is worth it for our clients! More money, a faster closing date, and a stress-free listing experience... and staging is just one part of our secret sauce! Learn more about our top 1% team and what selling your home can look like here: www.rosierourke.com/selling