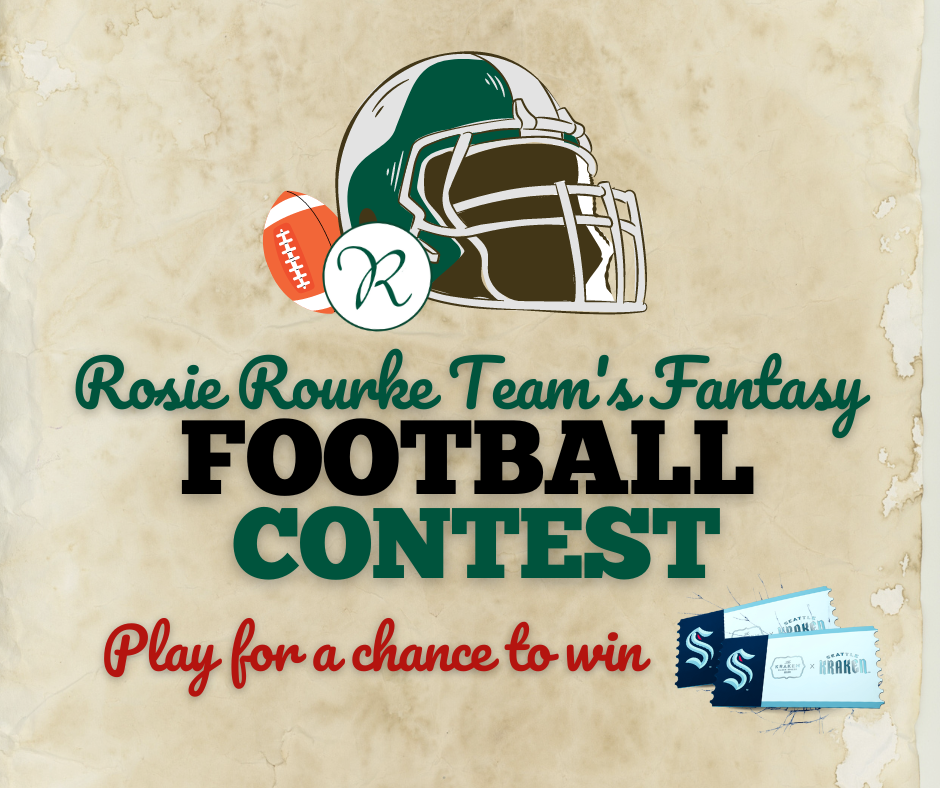 Sign Up Online Below!
It's Rosie Rourke's Fantasy Football Contest!

Football season is once again upon us (GO SEAHAWKS!!!) and we are excited to host our popular Fantasy Football contest again! The winner will receive a pair of Seattle Kraken Tickets for the 2024 season, a $500+ value!

The rules are simple, start by filling out your online draft form below. Enter one player for each category, these will be your players for the entire season. At the end of the season we will tally up the points and announce a winner, that's it! Draft form must be submitted online by Sept. 7th at 5pm, good luck!