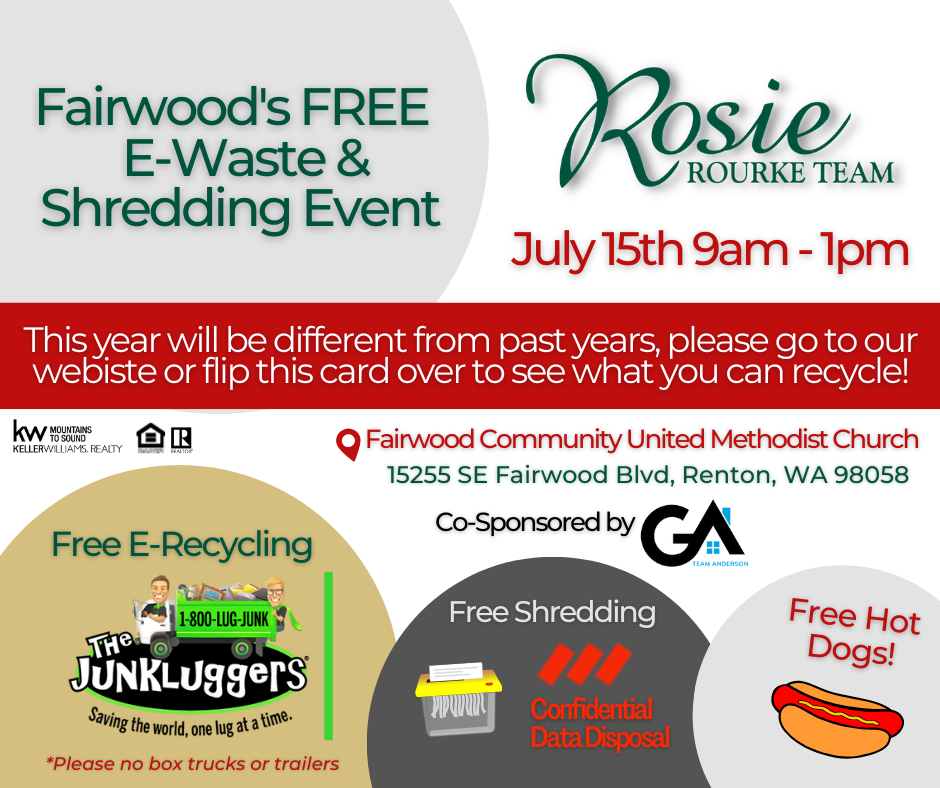 FREE E-Waste Recycling & Shredding Event!
Fairwood's FREE Recycling and Shredding event is back! Join us on July 15th from 9am-1pm at the Fairwood Community United Methodist Church to recycle your e-waste and shred your documents. This year will be different from past years, please see what you can recycle below!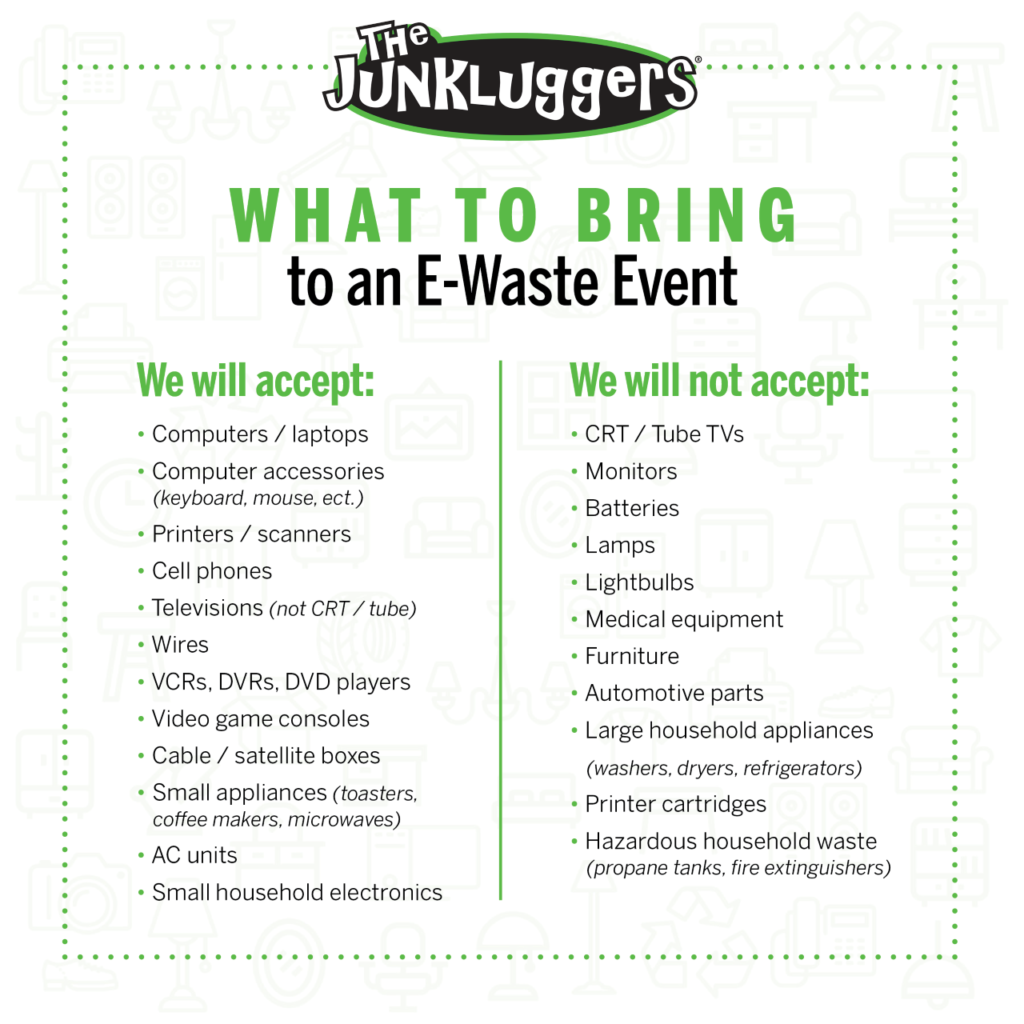 This event is powered by the Rosie Rourke Real Estate Team (#1 in Fairwood, THANK YOU!) and co-sponsored by Greg Anderson with Movement Mortgage and Village Concepts of Fairwood! After you recycle your e-waste and shred your docs stay for a free hot dog on the lawn! If you have any questions about what items will be accepted please reach out!