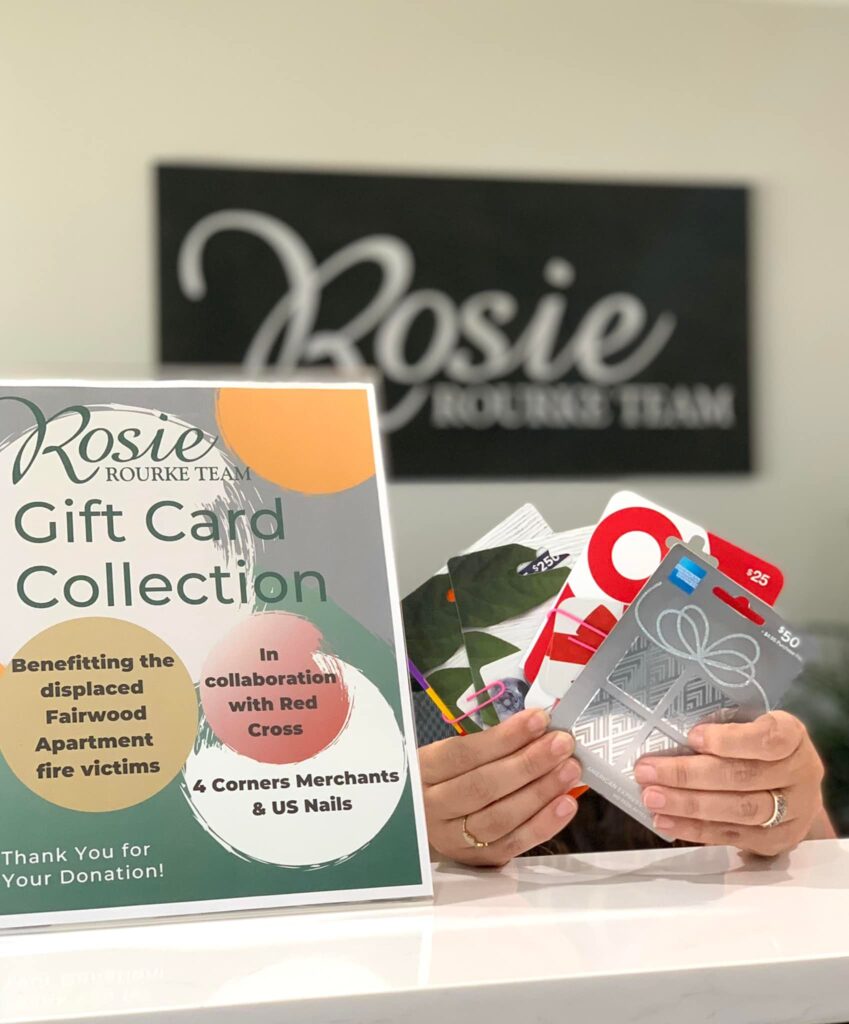 We have such a kind-hearted community!
A huge thank you to everyone who has dropped off gift cards here at our team office. Each one will be distributed to the families displaced by the Fairwood Landing apartment fire last week.
We are still needing and accepting gift cards and monetary donations. Please continue to drop them off as soon as possible, so that we can quickly get them in the hands of these victims.
Most needed are grocery, gas and Visa gift cards.
You can also make a donation through
Please drop off gift cards to the
Rosie Rourke Team Office:
16333 SE Petrovitsky Rd
Renton, 98058
Hours: Monday-Friday 9am-5pm