Hi everyone!!! Can you believe that February is almost over? Spring will be here before you know it, which is historically a busy time in the real estate market. But for the Rosie Rourke Team… we stay busy all year long! While other agents are taking time off … we are closing deals! A LOT OF DEALS!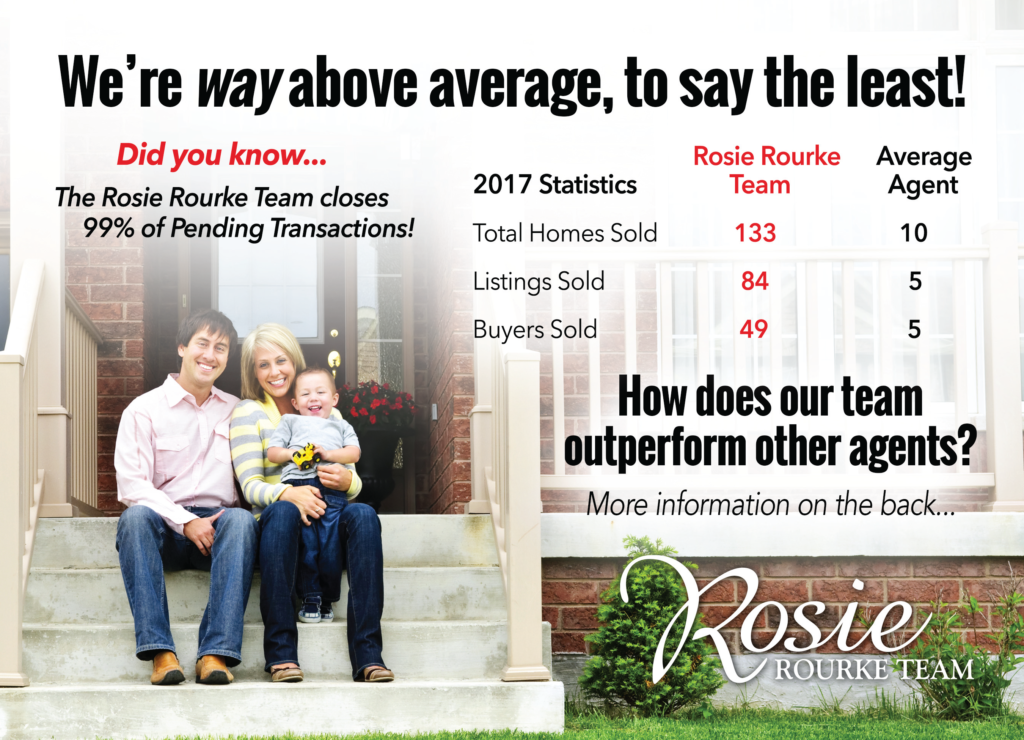 Just look at this… we closed 133 deals last year and helped over a hundred families in the Fairwood, Renton, Kent, Maple Valley, Covington, Auburn areas and beyond! We listed homes, helped our clients buy new houses and helped some first time home buyers navigate the real estate process. The Rosie Rourke team has yet again been named in the TOP 1% of all real estate teams in the area!
Yes, the numbers are nice, right? But what does that mean for YOU, the seller or buyer? It would take the average, stand alone agent over 13 years to gain the experience and knowledge of just ONE YEAR of the Rosie Rourke Team servicing our clients. Now multiple that by the 20+ years of experience that Rosie Rourke has by herself selling and buying real estate. Now add in a 7 person team behind that… can you see what I am getting at?
Here are some other reasons why we are different from other real estate agents:
Members of 2 local Chamber of Commerce organizations
We host community events – Recycle Event, Girl Friends Event, Turkey Trot 5k
All of our team members are active in local school PTA
We live and work in the same communities we serve – Shop local!
Close connections with local charities and service organizations
We have a dedicated marketing staff
24/7 concierge service for our clients
Because of the amount of clients we help we have the knowledge and the experience to out preform other agents… Your home buying process will be smooth and supported by our dedicated and expert buyer agents Melissa Hudson and Colleen Linder. Your selling process will be seamless and the offers will come rolling in with the know how from listing agent and team Leader Rosie Rourke and listing manager Liz DeSmith. And supporting our producers is an amazing team of Sandie, Jill and Carey!
Most agents are one man or one woman shows… they have to wear many hats on a daily basis! Details can fall through the cracks and quite frankly, they are overwhelmed… especially in this market! This is why a TEAM will always out preform an individual!

Next Step…
Contact us today if you are thinking of SELLING your home or BUYING a home! We are excited to show you personally why we are the TOP TEAM in the area and why over a hundred clients trusted us with their real estate dreams last year!
PS. We also specialize in helping our clients UPSIZE! With home prices going up, it's a great time to SELL, cash in on the equity, and BUY a larger home! And no… you won't have to be displaced either!