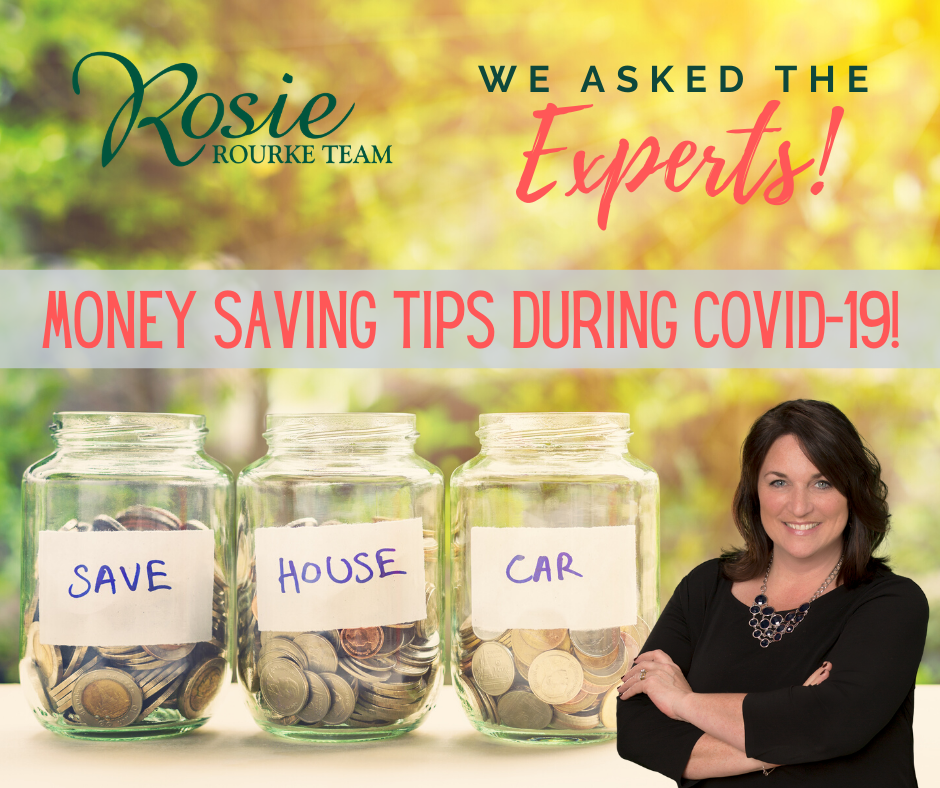 Here is a quick message from Rosie about this post and the money saving ideas she's compiled to help you get COVID-19!
Tip #1 Save Money on Your Mortgage!
Contact your loan servicer to find out how they can help if you can't make the payment. Forbearance is one way, but buyer beware-nothing is free! I recently sat down with one of our preferred lenders and asked everything my clients should know!
If would like to reach to Nichole Stearns directly here is her contact info!
Nichole Stearns - Branch Manager
Fairway Independent Mortgage Corporation
709.4136 [email protected]
#2 Still Paying PMI?
Still paying Private Mortgage Insurance ("PMI") for your home mortgage? Your bank does not automatically remove it-you have to request for it to be removed! Save big each month if you have at least 20% equity in your home. Contact me and I can help determine that for you.
#5 Refinance
If your interest rate is over 4.5%, you may benefit from refinancing your home mortgage. Call your loan servicer to learn more.
#8 Tips From a CPA
Local CPA, Lois Vankat from Shannon & Associates, has a website packed with great tips and information such as…

* Coronavirus Aid, Relief, and Economic Security Act (watch for your money in the mail if you qualify!)

* attention employers, there is a great read about the Family First Coronavirus Response Act

* Emergency Economic Relief Update – SBA loan programs summary

* What you should know about your retirement plan and how it is affected by the CARES act

* The Coronavirus Aid, Relief, and Economic Security Act – what does it mean for you?

* Relief for Washington Business and Employees

Learn more at https://www.shannon-cpas.com/resources/blog/
Here is Lois's information if you would like to reach out to her directly:
Lois D. Vankat, CPA
Senior Manager
Shannon & Associates 253.852.8500
[email protected]
THANK YOU, HOW CAN I HELP?
If you need anything real estate related please reach out to me and my team! People are still selling, and buyers are still buying, and we are ready to assist you anyway we can!