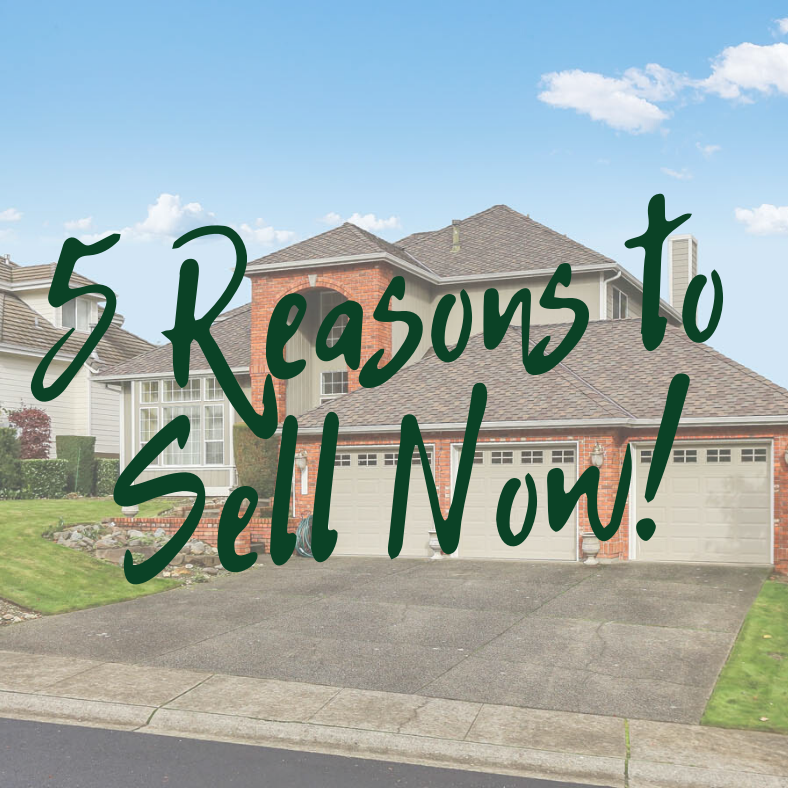 The real estate market in the Renton, Fairwood, Kent, Maple Valley, Seattle and South King County as a whole has been going through an unprecedented sellers market so far in 2020. With low interest rates and a booming local economy buyers are qualified, eager and ready to make offers... but there are NO HOUSES! Ok yes, there are houses for sale, but we are trending about 38% less inventory (homes for sale) than we did this time last year. Less houses means more competition for buyers, which in turn is GREAT for YOU the seller!
We usually don't see a market frenzy like this until the warmer Spring months, it came early this year. But will it last until Spring? What about the election and now the threat of Coronavirus, how will this affect the house market if you are thinking of selling? Nobody has a crystal ball, but my team does have 40+ years of local real estate experience, and this experience is telling us to react to what is in front you RIGHT NOW!
Before we get to the 5 reasons why you should list your home NOW and not wait until Spring, I want you to watch the short video below. My clients the Kirks were just like you, their timeline was to list in the Spring but the market dictated otherwise! We guided them through the expedited process of getting their home ready to list, listing it, and selling it literally before the sign even hit the ground! Because they decided to take action now they are currently laying poolside in Palm Springs enjoying their retirement!
Interest Rates – Interest rates at historic lows, which means more buying power for people house hunting right now! This is one of the reasons why there are so many buyers right now! Will these interest rates last? No one has a crystal ball, but if you wait and the rates go up, it could cool off the sellers' market we are in!
You Will Stand Out – With less homes going on the market right now, your home will stand out from the crowd! If you wait a couple of months you run the risk of a massive flood of listings like yours. With more competition the likelihood of a bidding wars diminishes. Once again, we don't have a crystal ball but historically later in the Spring we see a surge in listings. Right now, inventory is low, it is a great time to take advantage of this!
You Are in Control – In a sellers' market like this, you have the upper hand when it comes to negotiating terms. With multiple buyers bidding for your home you will have more options. Waved inspections, over asking offers waving 22AD, etc. For more information about this talk with our team leader and expert listing negotiator Rosie directly!
Off Market – Many homeowners love the idea of selling their home, but don't want to do the extra work to get it show ready! Or maybe the thought of having people walking through your home is causing you anxiety. Our team has buyers agents with clients looking for a home like yours and we also have a network of top agents we work with buyers too. There is a chance that we could sell your home without all the hassle of listing it in a market like this. Once again, please talk to Rosie about this option!
This is an Election Year – Historically the market slows down the closer we get to a major election. We don't have a crystal ball, but we can see what is right in front of us. We are telling all our clients to get their home on the market earlier just in case!
Check out this cool tool that we have that can show you how many REAL buyers are looking for a home that matches yours! It's cool, just enter your email below, then your address on the next screen, and get yourself prepared to be amazed!