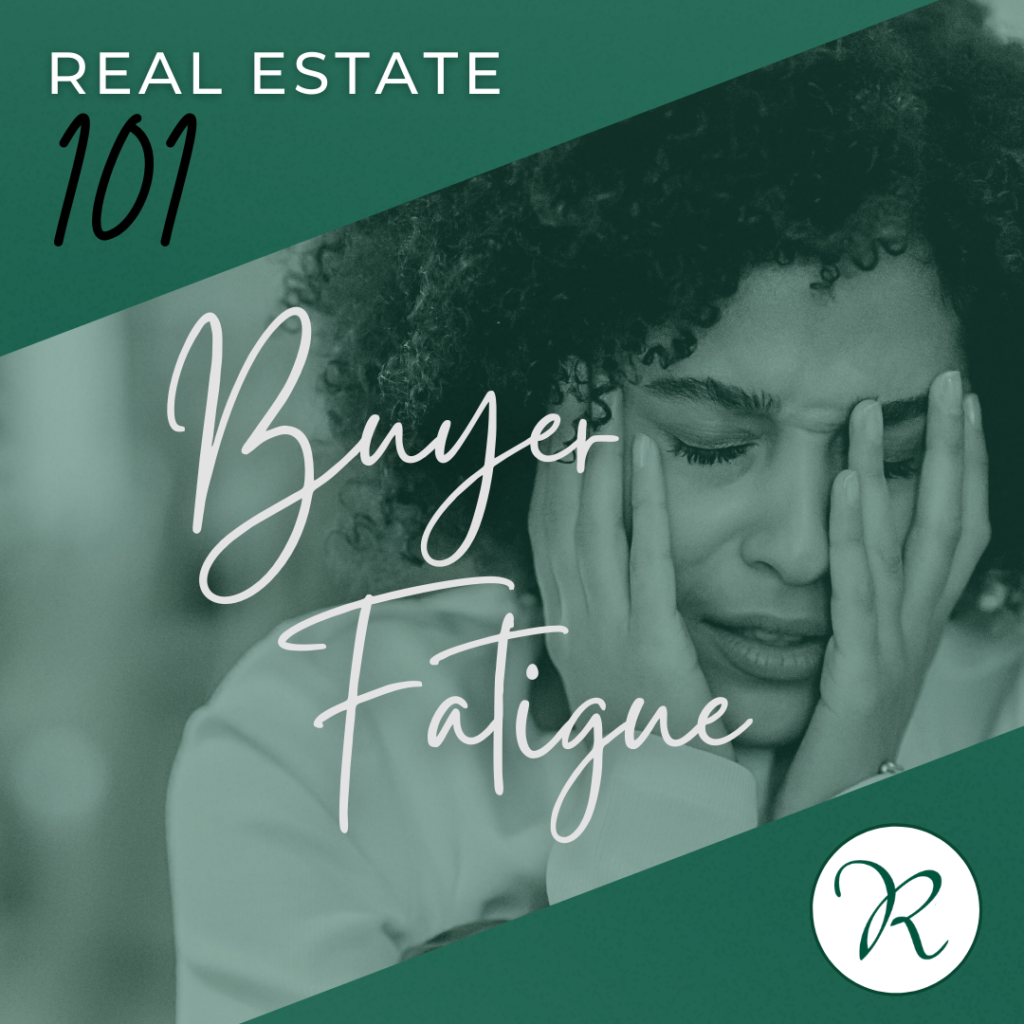 What is Buyer's Fatigue?
Due to the recent sellers' market surge we experienced with its high buyer demand, low home inventory and multiple competitive offer situations, many buyers (and their agents) are experiencing "buyer fatigue". This condition has buyers exhausted by their consistent losses and they choose to step out of the market. There is no official way to gauge the level of fatigue out there, but there are signs that help us predict when a correction in the housing market will occur. We list more homes than any other team in SE King County, so we see trends coming before most other agents because of the volume of homes we sell. For months we have sensed a shift in the market and our agents have been preparing for it. We are seeing less offers on homes, less traffic online, less showings, and even getting skunked at open houses with no one showing up. Buyers just get tired of waving everything, going way over asking, and then losing. BUT, there is good news in all of this…
Having a seasoned, full time and caring buyer's agent can make all the difference! Believe it or not, agents get buyer fatigue as well. Our listing managers call every agent who shows our listings for feedback. More and more non Rosie Rourke Team buyers agents tell us, "I told my clients the home is going to go so far over asking that it's not worth my time to write an offer." Imagine that, a home you LOVED just sitting there with no offers ready to be yours! You need an agent like Lisa, Lexie and Lilia (the Triple L Threat) that have the knowledge, the skills and the drive to make it through the tough times with their buyers. Even during the ultra-competitive markets of the past few years, combined they have helped hundreds of buyers achieve their dreams! They also know when to make the most of an opportunity, and RIGHT NOW there is a HUGE opportunity!!!
NOW IS THE TIME while the sellers' market cools off and takes a breath! Learn more about our buyers' agents and what they can do to help you here: www.rosierourke.com/buyers
PS. Sellers, NO, you didn't miss the market! The price increases of the past 2 years has you in a great position! People always need to buy and we have the targeted marketing, the experience and the skills to sell your home anytime, anywhere! Learn more about our listing agents and our stress-free listing experience here: www.rosierourke.com/selling