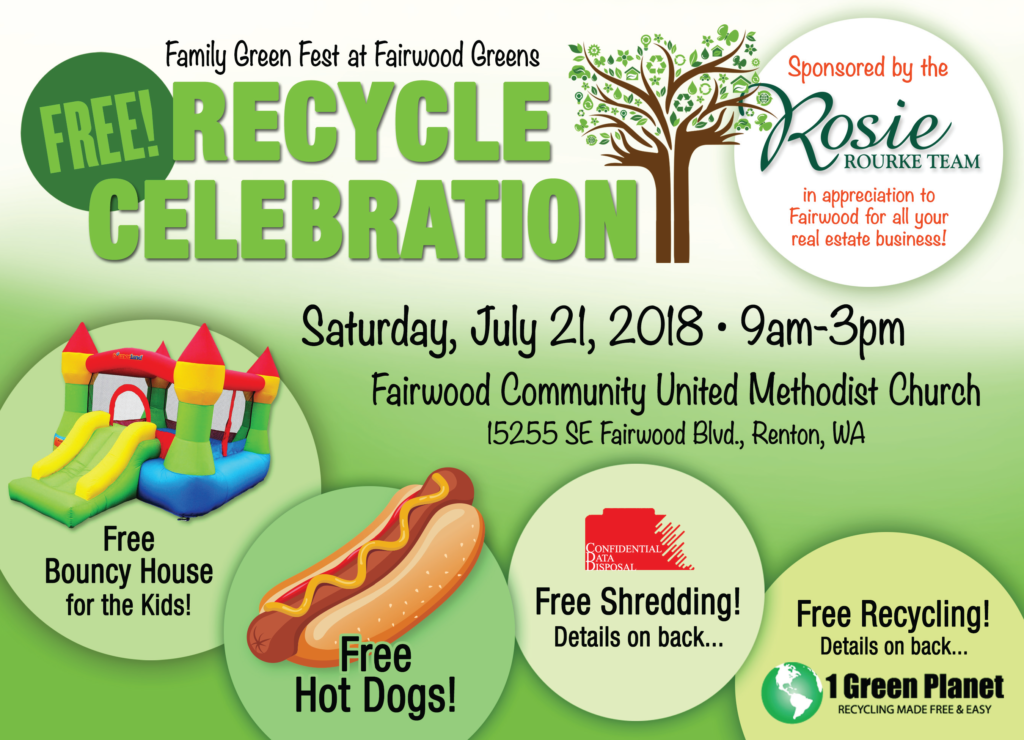 Fairwood Greens Recycling Event is on July 21st!
Each year my team and I sponsor a recycle celebration coinciding with the Fairwood Greens community garage sale.  If it doesn't sell… bring it to the RECYCLE EVENT on July 21th!
We will have 1 Green Planet for your bigger items…
We will have Confidential Data Shredding for your paper and confidential items.
We will have a HOT DOG cart and BOUNCY HOUSE for the kids!!!!