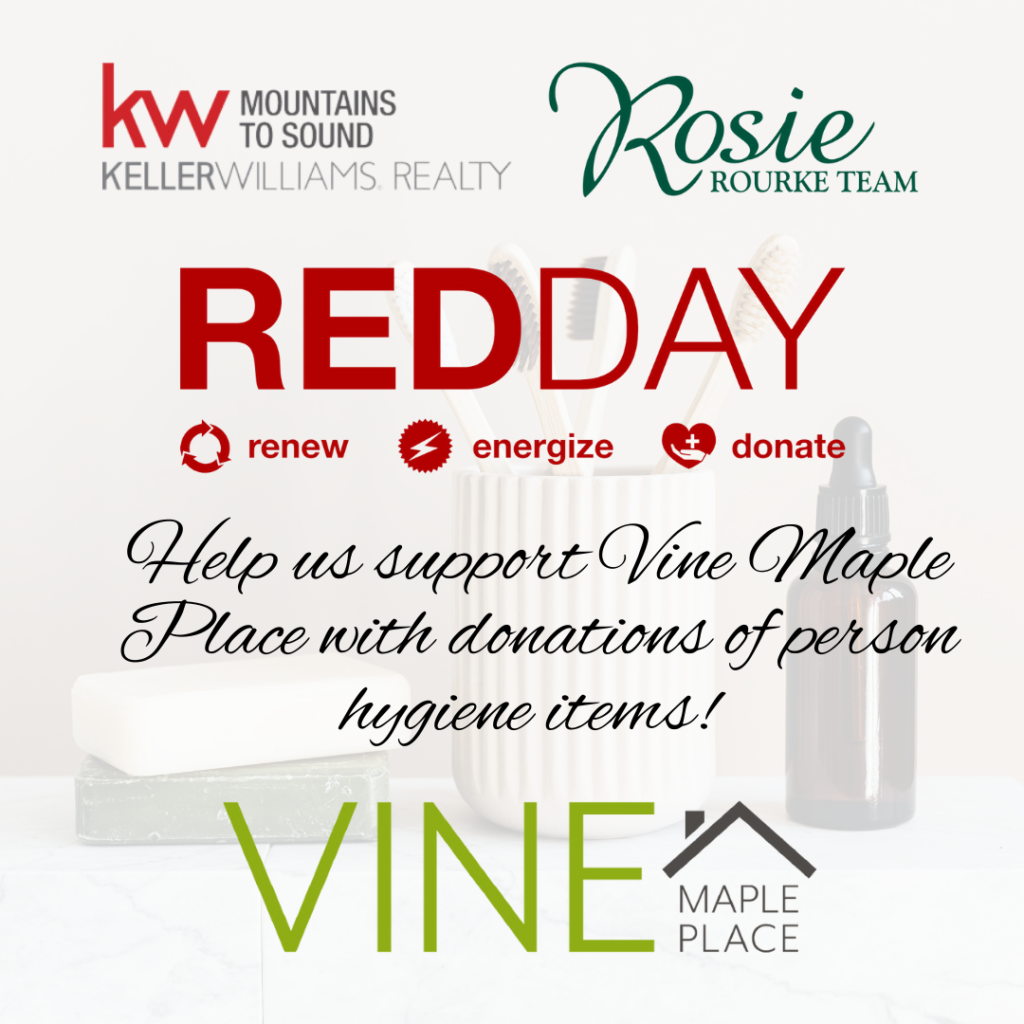 Red Day is a day of service for all Keller Williams agents that happens once a year! This year the Rosie Rourke Team along with our Keller Williams Mountains to Sound brokerage, are collecting donations for Vine Maple Place's Care Closet!
The Care Closet meets the needs of basic hygiene products for VMP families. While Moms and Dads are at VMP busily working towards stability, they can grab what they need for their family from the care closet. This helps reduce their budget and saves them time and gas going to the store.
Most items can be purchased at the Dollar Store, Walmart, Fred Meyer, etc. or in bulk at Costco. (Please no sample sizes)
Toilet Paper
Deodorant (female)
Tampons
Shampoo
Laundry Detergent
Kitchen trash bags
Tall Kitchen Trash Cans w/o lid
Dish Soap
Paper Towels
Conditioner
Shaving Cream (female)
Feminine Hygiene Pads
Liquid body wash
Lotion
Toothpaste
Kids Toothbrushes
Drop Off Locations & Times
Rosie Rourke Team
16333 SE Petrovitsky Rd, Renton, WA 98058
Weekdays 9-5pm
Four Corners Merchants
17620 140th Ave SE, #C-9, Renton, WA 98058
Weekday Open Hours & Saturday 11-6pm
Please drop off your items by 5pm on May 11th, we will be delivering all the items on Red Day May 12th! Thank you for your support!