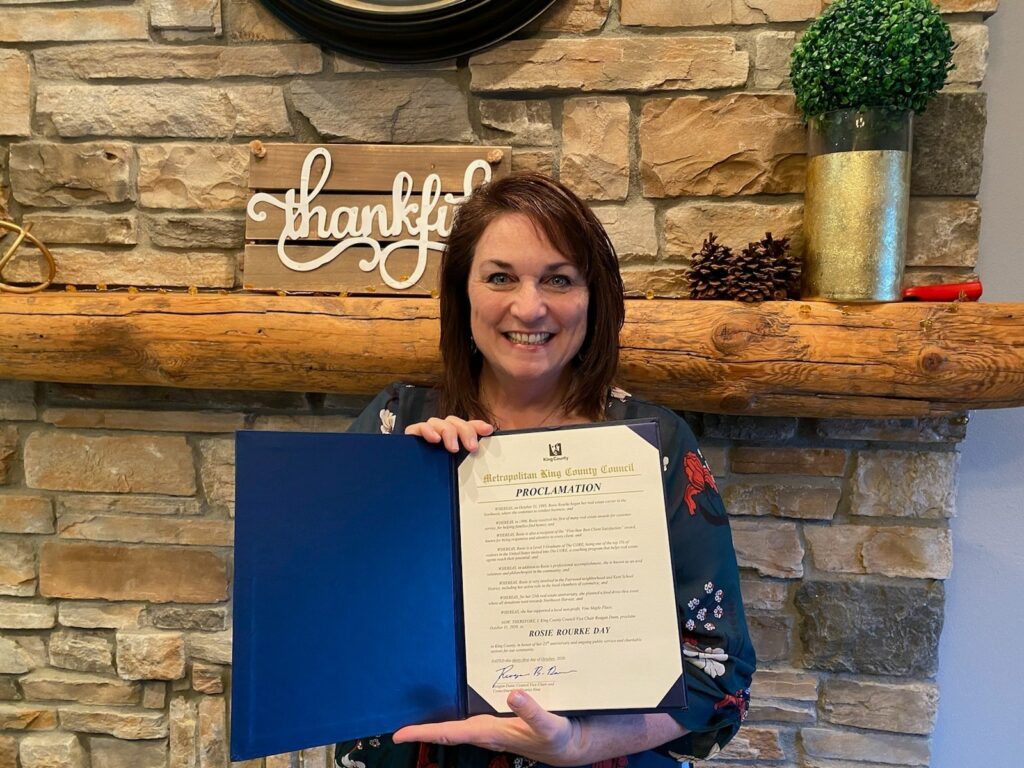 Rosie Rourke just received this Proclamation from King County Council Member Reagan Dunn that October 31st is officially Rosie Rourke Day in King County!!! WHAT!?
We are so honored and blessed to receive this, thank you!!!
If you fee like working with a realtor that has their OWN DAY named after them give us a ring, LOL!