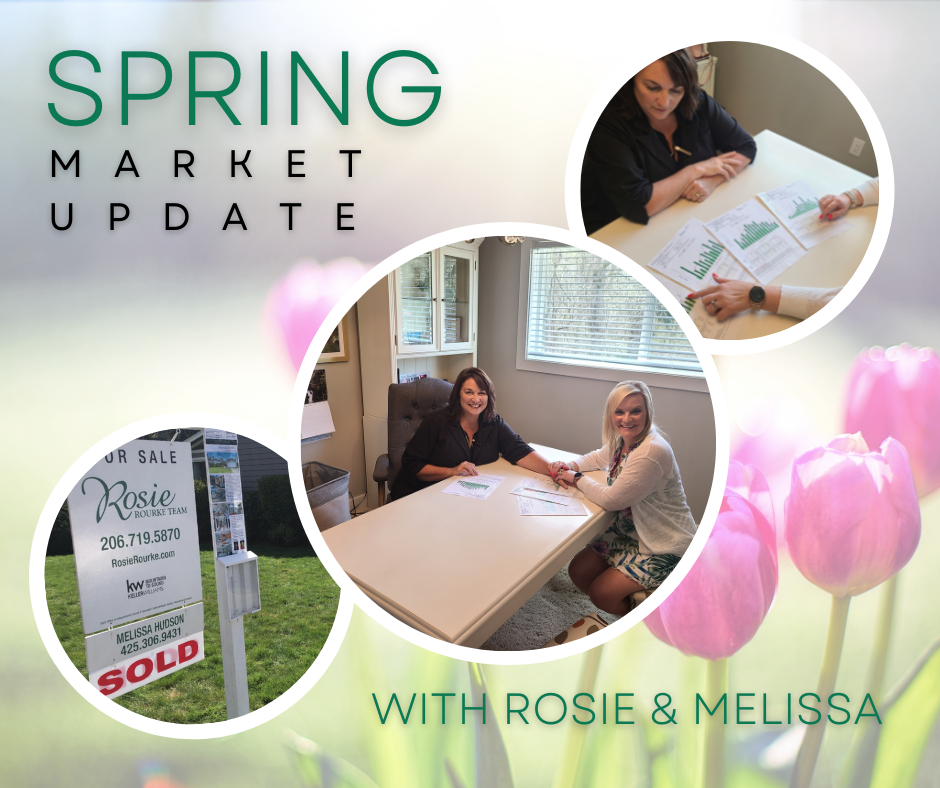 The Spring Market is here and the real estate market is starting to shift...
Change is in the air, it's something both Rosie and Melissa have been sensing for a while now. Rising interest rates, an uptick in inventory and buyer fatigue is shaping the market right now.
Check out our Spring Market Video below, it's about 4 minutes and will give you all the information you need to know about the real estate market in King County, Kent, Renton, Fairwood, etc!
Next Step?
Being the top real estate team in SE King County, we see trends sooner that other agents and are able to formulate strategies for our clients so there are no surprises! We have a passion for helping our clients and providing them with a stress-free listing experience.
Fill out the form below and let's have real conversation about the market in your area, your home's value and what the next step looks like for you!